We are Party wall Specialists
Do you need to serve notice, or have you received a notice?

White and Lloyd are party wall surveyors, who have several year's experience and are recognised experts in the field. We are regulated by the Royal Institution of Chartered Surveyors and members of the Faculty of Party Wall Surveyors and Pyramus & Thisbe Club.
We understand your home is the most important asset you own. We are here to ensure the protection supplied by the Act is in place and that the work can proceed in a well-managed and efficient manner.
We work in London, Surrey and throughout the south east.
Why do you need a Party Wall Surveyor?
If you are carrying out works that are notifiable under The Party Wall Act you have a legal obligation to notify the adjoining owners before work can begin. Find out what you need to know and how we can help your project start as quickly and efficiently as possible.
As the adjoining owner you have a right to ensure you are not unduly inconvenienced by your neighbours work. We will also make sure your neighbour is legally responsible for correcting any damage that may be caused.
Accredited
We are accredited by the Faculty of Party Wall Surveyors (FPWS), the Chartered Institute of Building (CIOB) and the Chartered Association of Building Engineers (CABE). We are also regulated by the Royal Institution of Chartered Surveyors (RICS). We are bound by their ethics and professional standards and we will always operate within the requirements of The Party Wall Act.
Detailed
We understand your house is your most important asset, it is also your home. We pride ourselves in our attention to detail to make sure that your property, its occupants and its contents are all fully protected during the works.
Approachable
We are always happy to discuss any concerns you may have, and we will always explain things in a clear and straightforward manner.
"Overall, we've been very happy with the service provided by White and Lloyd, the process was quick and took only a few weeks from initial contact to finalizing the award. Tristan and Mike were both really attentive, responsive and quick to respond to questions.  Tristan was very helpful and put us at ease with his knowledge and expertise.
Your website was informative and a useful reference. I would recommend white and Lloyd to others embarking in similar projects."
Ken Wong
"Making contact with W&L and communications was easy as I had contacted both Will and Mike through email and had a prompt response.  I was very happy and satisfied with the assistance provided and very happy with the level of knowledge and guidance that was sufficient and demonstrated. I would recommend W&L to family, friends or co-workers.  Mike was very helpful and gave us a prompt response. His knowledge and information provided was of a high standard and very useful. Would highly recommend.
"
Stuart Coughlan
"I found White and Lloyd on the faculty of party wall surveyor's website and sent an email requesting advice. Mike White's response was really prompt and efficient. He had checked the Elmbridge website for the application and provided me with clear, concise information and advice.
Since then planning permissions have been submitted to the council and I have kept Mike informed. In recent times I have received correspondence which he has kindly dealt with and arranged for a survey. All in a very professional manner. I would recommend him without any hesitation."
Anne Wilson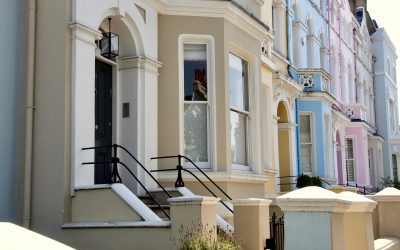 ​ What if I fail to comply with the Party Wall Act? Can a Party Wall Notice be served retrospectively? It is not in your interests to avoid compliance with the Party Wall Act. Should any damage occur to neighbouring property that can be attributed to the works, it is...

If you would like to find out more about our services and how they can be packaged together to suit you, or have a specific enquiry regarding an upcoming or current project, please email us at office@whiteandlloyd.com.
Head Office
Devon House
11 High Street
Thames Ditton, Surrey
KT7 0SD
0208 191 7747
London Office
Chester house
81-83 Fulham High Street
Fulham Green, Fulham
SW6 3JA
0203 637 2213